Link to the virtual information meeting
on june 16, 2023 at 7 p.m.: 
Click here
L'Air en Fête team is proud to join once again with Senneville to offer you a day camp this summer.
Creating smiles in a safe environment: this is our mission since 2000.
Activities planned for your child
Sports, recreational and team games
And many other surprises!
What your child needs to bring every day
Cap or hat

Sneakers

Cold meal (no microwave oven) and two snacks

Sunscreen

Bottle of water

Bathing suit

Towel

Raincoat
To avoid:
Food containing peanuts or nuts
Money or valuable personal items (portable game console, watch, jewelry etc.)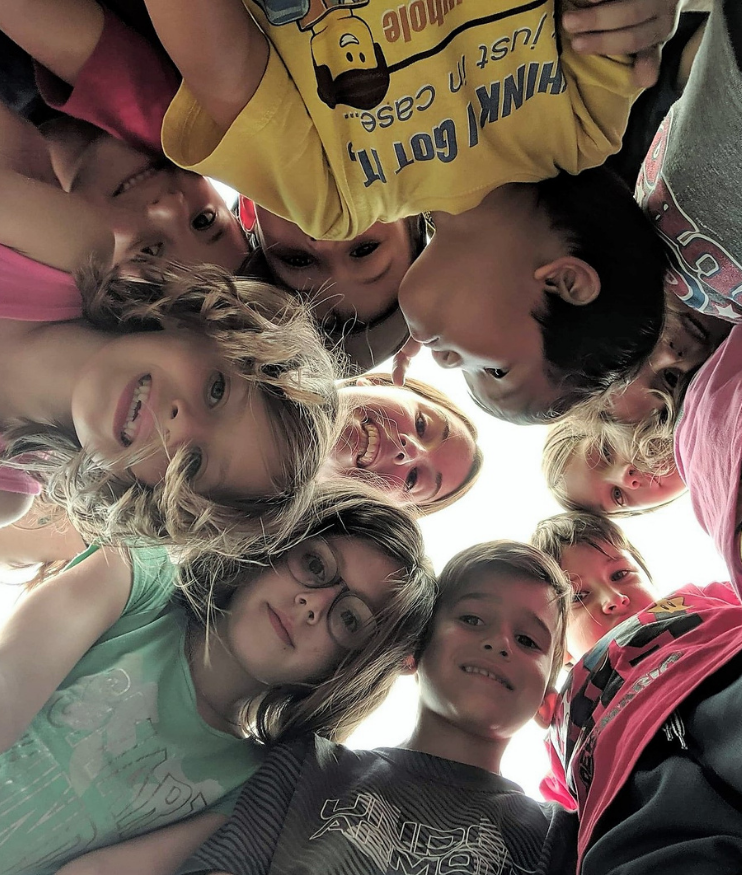 Our day camp is for children from 5* to 12 years old.
* The child must have reached the age of 5 on September 30, 2022 or before to be able to participate in the day camp.
Mandatory ratios
1 animator for every 10 children aged 5 to 8
1 animator for every 15 children aged 9 to 12
Location of the day camp
George Mcleish Community Centre
20 Morningside Avenue
Senneville, Quebec H9X 1A9
Camp items
A free shirt is offered with registration!
Important dates to remember
| | |
| --- | --- |
| Online registration begins: | March 29, 2023, at 9:00 a.m. |
| Day camp starts: | June 26, 2023 |
| End of day camp: | August 18, 2023 |
| Virtual information night: | june 16, 2023, starting at 7 p.m. |
The coordinator will email you the required link a few days before the conference to participate in the virtual information session.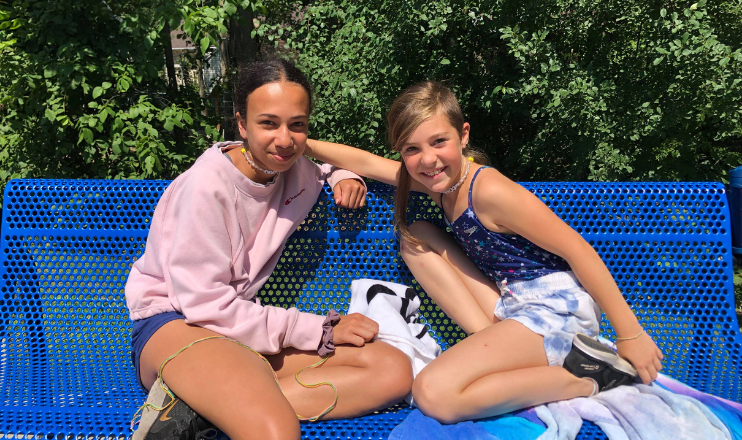 The program is offered weekly on the following dates: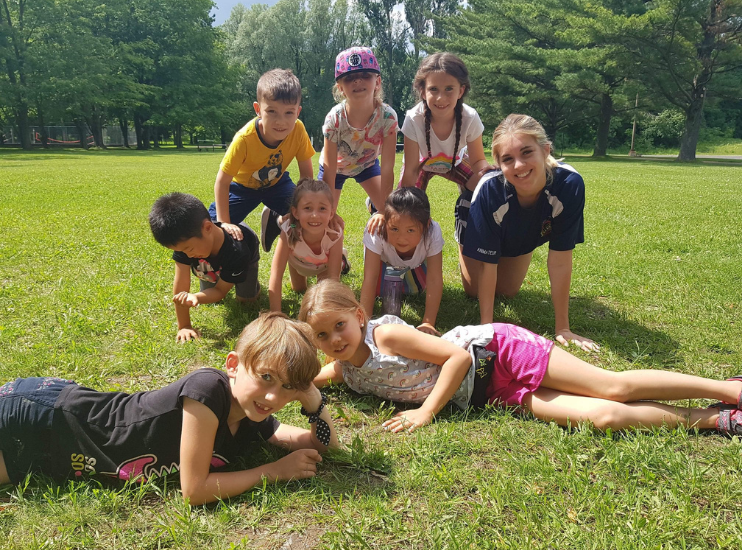 7:00 a.m. - 9:00 a.m.
Daycare
9:00 am - 10:15 am
Activities
10:15 - 10:30 a.m.
Snack time
10 h 30 – 12 h
Activities
10:30 am - 12:00 pm
Lunch
1:00 - 2:15 pm
Activities
2:15 - 2:30 pm
Snack time
2:30 - 4:00 pm
Activities
Please note that this is a typical schedule. It is subject to change without notice.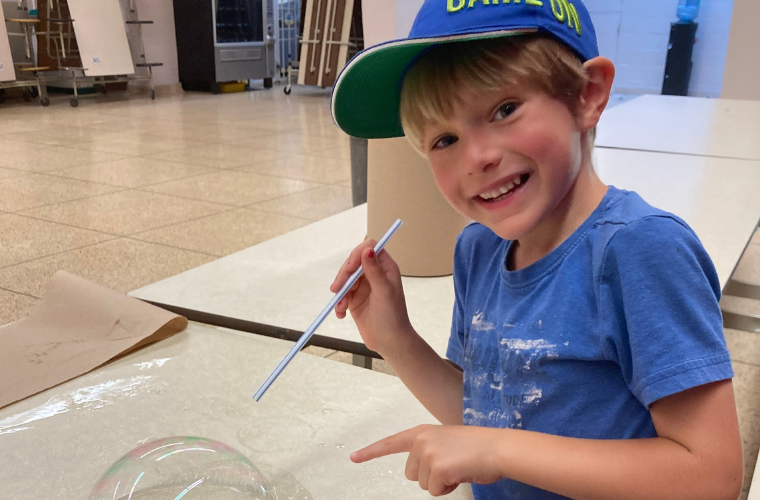 Childcare is included in the price of the camp.
Childcare is offered every week from 7:00 am to 9:00 am and from 4:00 pm to 6:00 pm. Children will be offered free activities supervised by our animation team.
As we will be checking in each day, please notify the coordinator when your child will be absent from camp or leaving early.
You will receive contact information in the weekly email that will be sent out the Thursday before each week of camp.
Water and thematic activities
Water games or swimming pool
On hot days, our animation team will organize water games for the children to cool off.
Weekly themes
Each week, the children will have a different theme. You will be able to follow its progress every day.
On Friday afternoon, a party - with special activities! - will mark the end of the theme.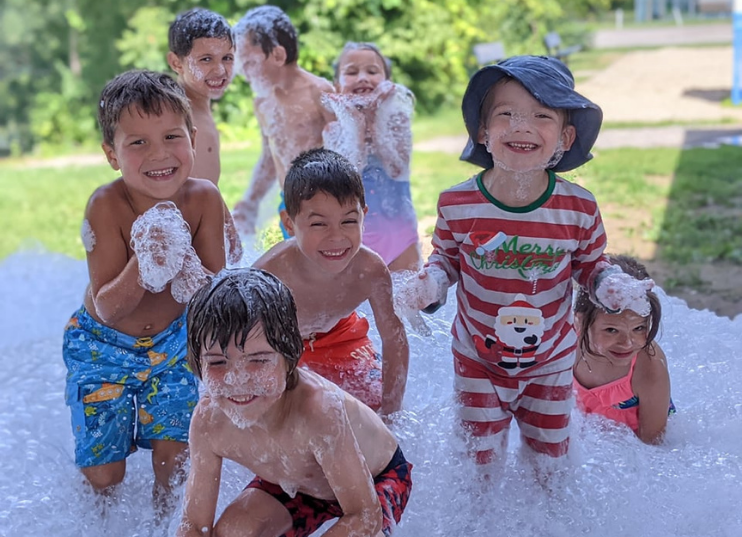 For an inclusive day camp
The Companion Program is designed to integrate children with special needs into the day camp to provide them with a fun experience in a safe environment.
This program is for all children who want to spend an extraordinary summer with outstanding chaperones. Big smiles and great memories guaranteed!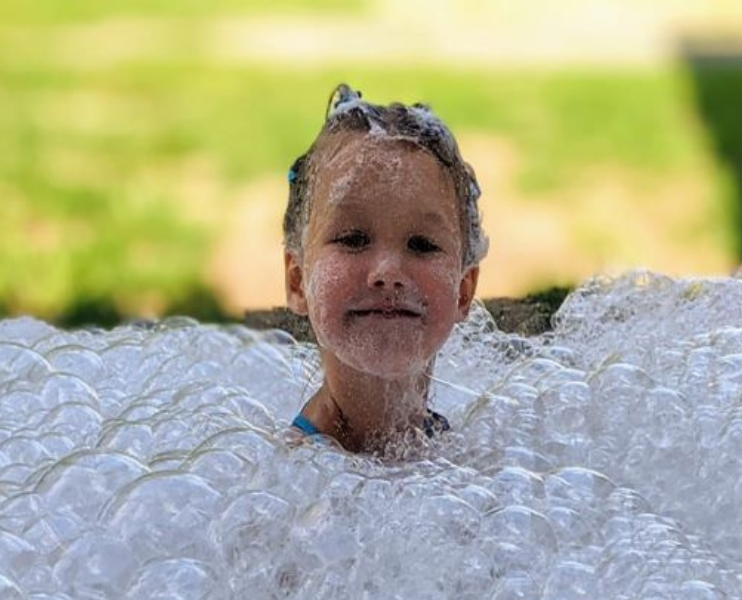 Here are the steps to follow to register!
Register your child for the regular day camp to reserve a spot.
We will contact you to confirm your child's participation in the day camp (conditional approval to the accompanying program).
If we are unable to find qualified staff to care for your child, we will inform you of the situation as soon as possible.
What your child has to bring every day
Cold meal (no microwave) and two snacks
Avoid: Foods containing peanuts or nuts:
Avoid: Money or valuable personal items (portable game system, watch, jewelry, etc.)
A free shirt is offered at registration!
1 animator for every 10 children aged 5 to 8
1 animator for every 15 children aged 9 to 12
An email will be sent to you every Thursday before a week of camp. This will give you all the information you need.
Procedure to follow in case of absence, delay or early departure
To report the absence of your child, his late arrival at camp or the fact that you will have to pick up your child earlier, please communicate the information directly to the coordinator of the day camp site either in person or by email: [email protected]
Camps de jour et allégements fiscaux =
un duo gagnant!
Tous les frais de garde payés durant l'été sont admissibles à d'importants allégements fiscaux.
 Vous êtes sceptique?
Utilisez le calculateur automatique ci-dessous.
Vous serez confondu!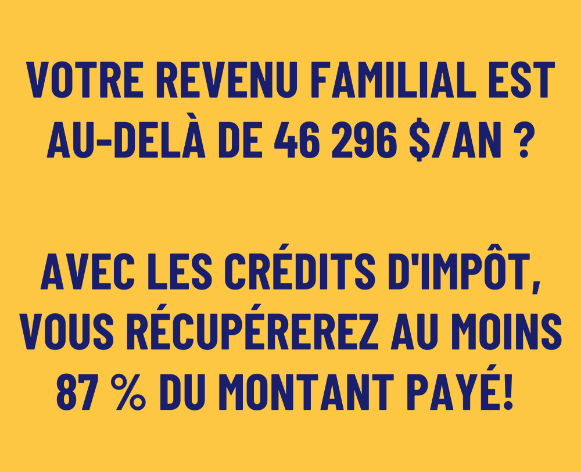 Spéciales activities
(included)
dans l'été pour chaque enfant
Le tarif peut varier selon votre situation familiale. Vérifiez le montant auprès de votre comptable.
*Les crédits ci-dessous sont basés sur les tables d'impôt de 2022.
Avant les crédits d'impôt
Total des crédits d'impôt
Coût réel d'une semaine de camp
Important notes regarding the pool
*Please note that Senneville citizens are automatically members of the pool giving them unlimited access to the pool all summer long, but they must pay a $75 fee to the city if they want to be registered for the summer swimming lessons.
*Note that non-citizens of Senneville can also be members of the pool with the purchase of a membership card. A non-citizen Senneville pool membership card gives unlimited access to the pool throughout the summer and to the swimming lessons during the day camp.
*Non-citizen pool members will receive a promotional code giving a discount of $34 per week of registration per child for the day camp, which can only be applied to a non-citizen registration.
*Swimming lessons option: – Monday through Thursday from 9:30am to 10:00am (registration required on the city website via online registration).
Here is the link to the city's website for more information about the pool: https://www.villagesenneville.qc.ca/fr/56/piscine
Don't have a Qidigo account yet?
Create your Family profile now.
Online registration only via the Qidigo registration platform.
Payment by credit card only.
Click on the REGISTER/LOGIN button below.
Click on one of the activities in the Activities section.
Choose a session and click on the corresponding button.
In the New account box, click on Register.
Create your account and add members (child(ren) and parent(s) in the profile/family section in the tabs on the left.
You will be ready for registration to begin.
For information or help with registration: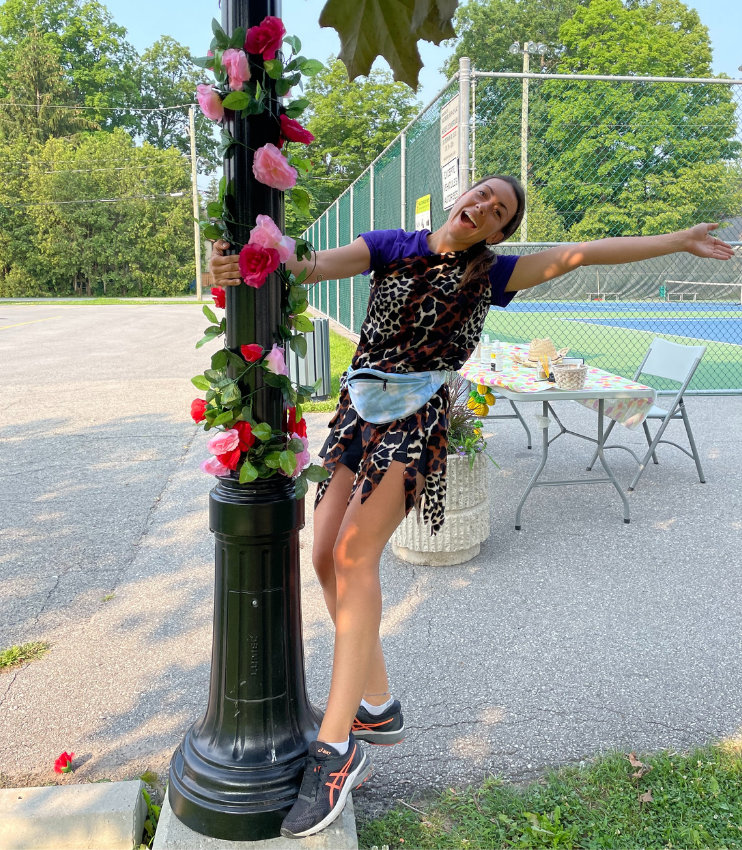 Special activities included at camp on Fridays during the summer!
JUNE 30 - CAMP OPENING PARTY
Alots of special activities on the menu!
JULY 7 - MOONSUN MUSIK
A professional artist for several years, Sergio Barrenecha is an artist, musician and passionate teacher of his art. He wants to pass on his passion for music to children and seeks to develop their motor skills and coordination. Since 2010, he teaches percussion body, the Djembe, small percussion, then he gives world music workshops. Have fun and learn with music: 100% participatory experience. Workshops of 45 minutes where Sergio makes children discover different cultures, countries, rhythms as well as musical instruments. During a workshop, the children will become the own musicians of
their favorite songs.
Please note that the activities could be modified without prior notice.
JULY 14 - KATAG
Katag is a great game of "TAG" where two teams compete using foam swords.
The objective is to knock out players from the other team by hitting them with his foam sword. The first team to knock out all opposing players scores a point. By hosting this sports game, the team always strives to entertain by getting the youngsters moving in
a safe environment and a fun atmosphere. Alongside the animation of the Katag, a new imaginary universe directly linked to the game has been
developed. Characters, an adventure in which you are the hero and a comic strip then took shape. Physical activity, which occupied a few hours of the day, is thus supplemented by a whole new component!
Please note that the activities could be modified without prior notice.
JULY 21 - CRAZY SCIENCE
Mad Science for a day out of the ordinary. Propose the discovery of science during a spectacular day with different workshops and activities.
Laboratory Technique: Each student will learn to handle a variety of laboratory materials through hands-on activities.
Dry Ice (not available on Mondays): Dry ice will be used in a series of tests, under the supervision of the instructor, and will allow the properties of the material to be explored at extreme temperatures.
Electricity (Watt's up): Using the Van der Graff generator, we will experiment with different principles related to static electricity. You will be left with your hair standing on end!
Polymer (Slime): Students will learn all about glue and its basic ingredients through a series of hands-on activities. Different glue concoctions will be created in a scientific atmosphere.
Pressure: Children will learn more about the different properties of air, pressure
and the Vortex generator
Please note that the activities could be modified without prior notice.
JULY 28 - CINDY CÔTÉ (Martial Arts)
Cindy Côté has over 22 years of experience teaching martial arts.
Canadian champion in karate and kickboxing from 2000 to 2015, Cindy Côté also has certifications in nutrition and bodybuilding.
Here are the workshops she offers to youth groups Workshop on healthy lifestyles (1h00):
Discussion and games to understand how the body works. (Skeletal, muscular and nervous system). How can we help our body to function better?
Discussion and tips to help sleep, diet and physical activity. A little game to test the knowledge acquired. Summary and exchange on the course.
Aggression prevention workshop (Self-defense) (1h00): Discussion on the definition of aggression and the difference between physical and psychological aggression. Exchange on the importance of respecting your "bubble" and that of others. Practice basic self-defense techniques individually and in pairs.
Simulation of aggression scenarios and discussions on the attitude to adopt. Become aware that we must confide in an adult when a behavior makes us feel uncomfortable.
Please note that the activities could be modified without prior notice.
AUGUST 4 - MAGISLAIN
Magislain is a very talented magician who has been working in the field of magic since 1996.
After working for more than 10 years as a childcare educator, he became a professional magician in 2004.
In a relaxed atmosphere and with a passionate teacher, children will discover the wonderful world of magic! A specially developed program will allow children to learn the ABCs of prestidigitation. They will be guided step by step in a progressive learning of techniques for cards, ropes, coins and other everyday objects. They will also have the chance to handle a bird and a rabbit.
Magic workshops are a unique opportunity to learn magic tricks to impress those around you while having fun. Magic is an art that helps develop dexterity, logic and skill in children. It gives tools to attract and capture people's attention and it develops self-confidence. In addition, it stimulates the personality of the young person and makes him want to surpass himself.
Please note that the activities could be modified without prior notice.
AUGUST 11 - STUDIO MOOV
The Studio Moov team has been committed to its mission of getting young people and all family members moving for more than 8 years. Turnkey formula, the trainers move with the necessary equipment to make you experience unique, energetic, structured and... mind-blowing activities!
Moov Mobile offers the following workshops: Trampo fit, ardio-Boxing, PoundFit, Boot camp.
Please note that the activities could be modified without prior notice.
AUGUST 18 - CAMP CLOSING PARTY
Let's mark the end of the camp in an exceptional way!
Pour un été encore plus amusant!
Les spécialités sont des activités facultatives. Elles sont offertes tous les jours, de 9 h à midi, sauf le mercredi. .
Pour que votre enfant y participe, vous devez prévoir des frais supplémentaires de 36 $ par semaine.
Faites vite : les places sont limitées, par semaine, à 12 enfants pour les 5-10 ans et à 15 jeunes pour les 11-14 ans.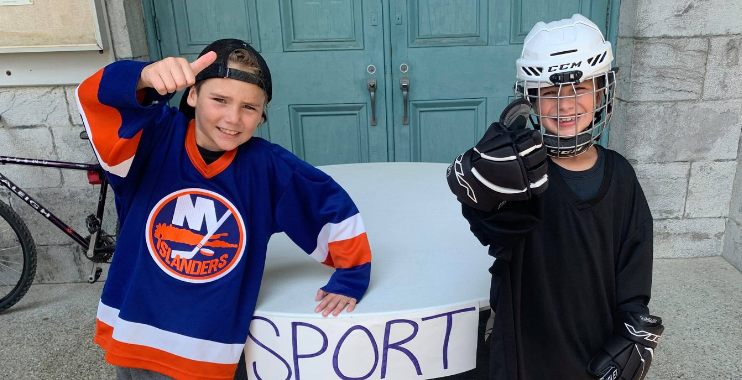 Semaine du 26 juin au 30 juin
Confection d'avions 9-12 ans
Au cours de la semaine, les jeunes fabriquent 8 modèles d'avion différents qu'ils rapporteront à la maison.
On débute par des modèles d'avions en papier qui demandent des techniques de pliage spéciaux et précis, permettant de comprendre les principes aéronautiques qui font qu'un avion puisse voler.
Ensuite, leur temps est consacré à un planeur de surf aérien qui vole aussi longtemps qu'on lui fournit une vague d'air. Ils fabriqueront un avion-Balsa en faune à lancement manuel ainsi qu'un planeur à hélices en bois.
Finalement tous effectueront un ornithoptère en bois (machine volante) qui peut voler 45 secondes. Des compétitions de groupes sont aussi prévues au programme, plaisir garanti!